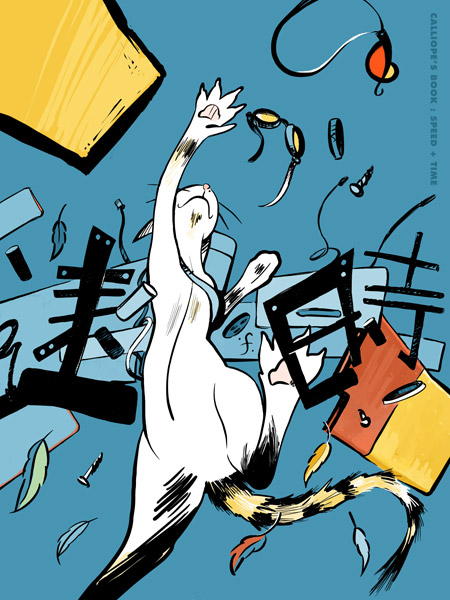 Stand clear! Calliope is taking off.
Calliope's Book is a story about a little white cat who lives in a forested world of rusting mechanical chipmunks and shining metal wings.
What's particularly special about the image?
1. For a digital image, this is truly huge: 18 x 24 inches @ 600dpi. I'm a former pre-press designer and strive to make my work look particularly great when printed.
2. Look close! This image contains parasignals!
This poster is now available in my deviantArt store.