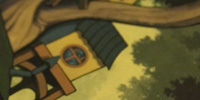 A few days ago, I purchased a Canon MP970. It arrived yesterday. Is it worth giving up some small green pieces of paper? I believe so — with some caveats.
Pros:
High quality prints!
A discounted price due to the recent arrival of its successor — the MP980
A built-in scanner and memory card reader
Ethernet or USB capable
Cons:
Canon drivers
Appearance
Canon drivers
Thus far, the Canon drivers are the only major issue I've encountered with this printer. They possess a casual malice, being somewhat annoying to install (reboot required) and counter-intuitive to use (did you select the right media type in exactly the right place?). Indeed, the latter aspect is bad enough that one could reasonably claim Canon printer drivers represent an indefensible crime perpetrated against the end user.
(I'll go into the subject in more detail soon. Believe me. No one with access to Google should ever have to share in the torment.)
To sum up: The MP970 is quiet, fast, and relatively inexpensive for a good photo printer. It's capable of doing a lot of different things. It's also ugly as sin. Physically, it resembles a brooding, streamlined brick; digitally, it resembles a maddened hydra or perhaps a writhing nest of poisonous snakes.
Output counts for a lot, though, and the output from this printer — thus far — looks really good.