Apr 28, '09 10:00 AM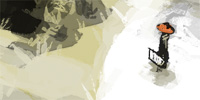 Apr 27, '09 10:00 AM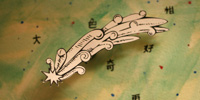 The weekend disappeared before the thunder and light of Karl Schroeder's Sun of Suns and Queen of Candesce — the first two books in the Virga series. They are staggeringly compelling. They are the whole package: aeronautical high adventure, fantastic characterization, and singularity science fiction.
More than once, I found myself thinking of Last Exile. Not bad, Schroeder. Not bad at all.
Apr 23, '09 10:00 AM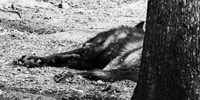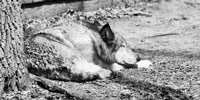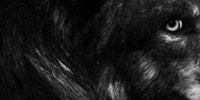 Update 2009-05-17: Looking for more wolf photographs? Please see The Hidden Garden and You Silent Mirror, You Wolf.
Apr 20, '09 1:45 PM
All buffeting ceased when they emerged from the clouds over mountains worn and low and green. Tense squall warnings were replaced by indistinct shouts of elation as the lookouts reported barns, fields, and other structures.
Exhausted, he watched a chart marker roll into the gutter at the edge of his navigation table. A 45 degree turn to port. Time to take another drift sounding.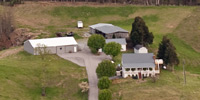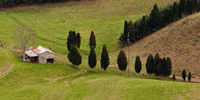 Outside, clipped onto the harness and lines, he was briefly overwhelmed by the memory of a meadow near his grandfather's house. The memory of sitting within a secret fold in the Earth there, playing in the peculiar way of an aeronaut. His fingers traced tiny roads in the damp sand. They followed the outline of a clump of moss, a row of twigs raised like barren trees.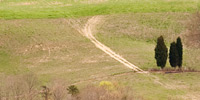 Elsewhere, he heard the rhythm of the wind across the grasses, the rapid beat of the loose barn boards which always spoke of storms.