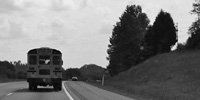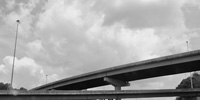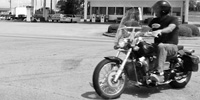 As regular readers are probably aware, I've been exploring the rational limits of in-car photography lately (1, 2, 3).
The images above were all shot in that way — this time, however, using the diminutive Leica D-Lux 4/Panasonic LX3 instead of the larger, more difficult to maneuver Canon 20d.
For a small point and shoot, the D-Lux 4/LX3 is surprisingly adept at spontaneous photography of this type. Like an old-school rangefinder, the aperture, shutter speed, and focus may all be pre-configured. After that — as always — it's all about luck and speed.