Jan 10, '11 10:59 PM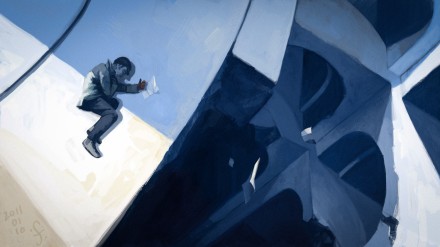 Jan 5, '11 9:20 AM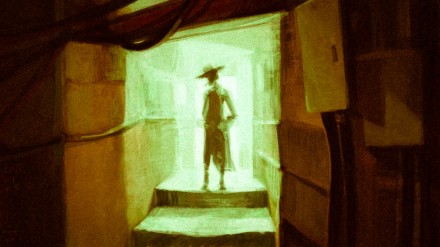 Inspired by a recent post regarding the old Kowloon walled city on MetaFilter — and particularly the amazing cross-section diagram generated by a Japanese expedition into the walled city shortly before its demolition.
(Feeling a bit rundown and cobbled-together myself right now. Blame it on the season.)
Nov 16, '10 9:00 AM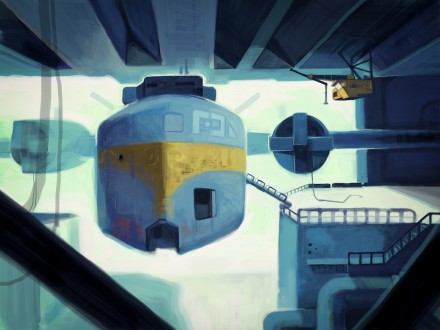 Nov 12, '10 9:14 AM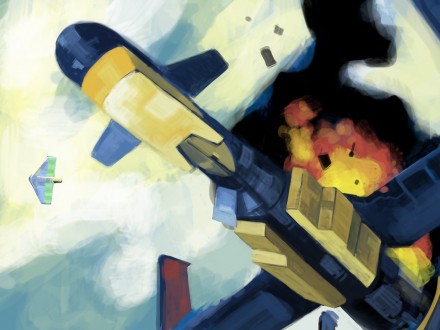 "Off the Air" is partly concept art for another project, partly the product of nostalgia for the work of Chris Foss (particularly the work featured in the Terran Trade Authority books).
Jul 23, '10 8:30 AM
Jul 3, '10 9:30 AM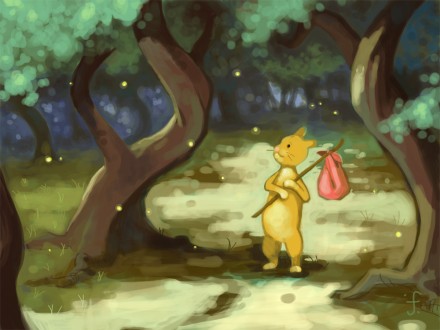 Jun 14, '09 6:34 AM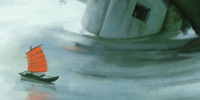 The attached illustration recently turned up in the estate collection of a little known 20th century American artist. The illustration depicts a small junk-rigged sailboat passing between two sea stacks in a coastal area (possibly Thailand?). We note a distinct similarity between the central structure depicted in the Site 12 illustration titled "Kalopsian Abyss" and the far "sea stack" depicted here.
Both objects feature a ring structure which surrounds — but is disconnected from — a cylindrical object of approximately half the ring's diameter. The TABLET RUBY DOOR program identified anomalous devices with this topology as "Gated Key" devices and recommends their immediate quarantine or demolition when discovered.
( Note: I returned to the speed painting of "The Gated Key" today to produce this larger, revised illustration. This took about 6 hours to complete. )
May 1, '09 10:00 AM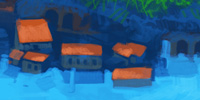 Jan 12, '09 11:30 AM
Here's an example of how I go from conceptual sketch to final painting. This piece is titled Our Library and was done as a Christmas present for a friend with two cats. The cats are named Casper and Peekaboo, are great buddies, and — strangely enough — are almost completely identical.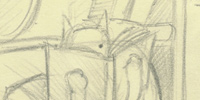 Illustrating the unique qualities and similarities of these two cats is always a challenge. For this piece, I first decided on an appealing setting — a warm, comfortable sitting room — then divided the space and modified the poses, palette, and compositional elements to individuate the subjects. (If you compare the sketch to the final piece, you'll see that an awful lot of detail work was done after the concept stage; this is perfectly fine if you're confident in your ability to fill empty space with interesting things.)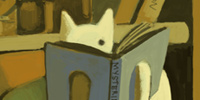 Note all the artifacts in the background! Like most cats, these two are often occupied with adventure. One wonders what stories are associated with such a diverse collection.