Owners of the Leica D-Lux 4 or D-Lux 5 are surely already familiar with the dilemma presented by the provided lens cap. If strapped to the camera, the lens cap gets in the way and draws attention to the photographer. If kept in one's pocket, the lens cap is likely to get lost sooner or later.
This is easily resolved with a bit of masking tape and velcro.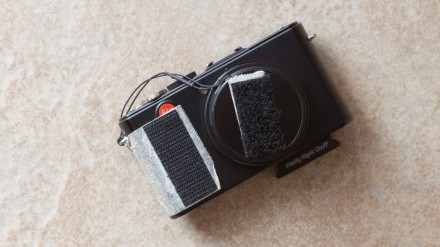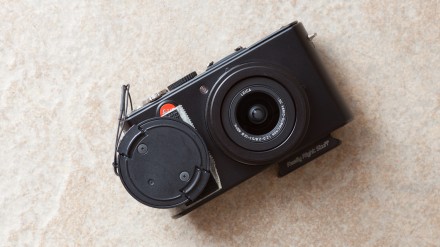 Voilà! One minor modification provides — simultaneously — a place to stow the lens cap while shooting and a substantially improved handgrip for the photographer.
Obviously, there's a slight loss to the camera's 'objet d'art' appeal — but given the reversibility and utility of this modification, I doubt that's of any great concern to those who are willing to try it.