Jan 25, '10 7:36 PM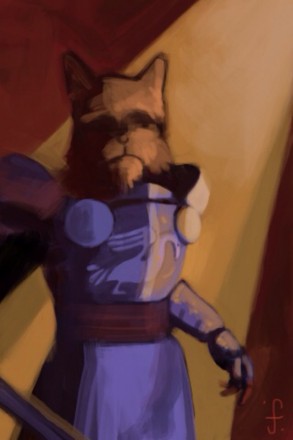 Jan 19, '10 4:49 PM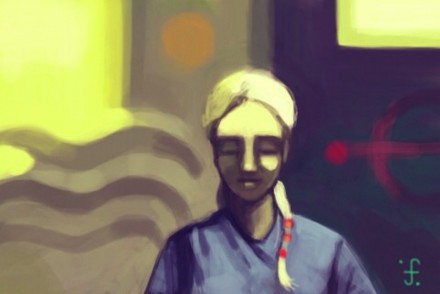 Jan 18, '10 2:08 PM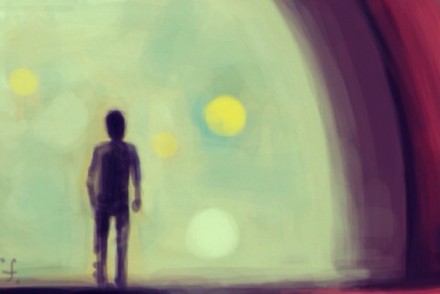 Jan 14, '10 2:43 PM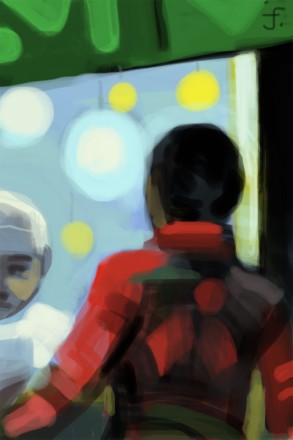 Jan 13, '10 2:44 PM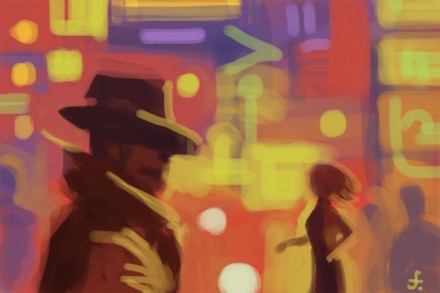 Painted using Brushes.app on the iPhone. See also: Sleepless Castle.
Jun 19, '09 1:18 AM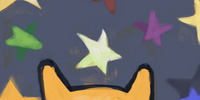 Outlaw Cat can't help himself around shiny things… like, you know, stars.
(Personally, I always preferred the red or green ones. Could use a few of those right about now.)
Jun 17, '09 7:39 PM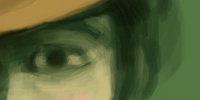 A quick portrait.
Jun 17, '09 3:22 AM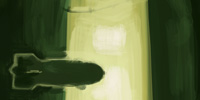 Stern view of the USS Macon (ZRS-5) becalmed before another canyon opening near Site 11 or Site 12 sometime in 1933. As previously stated, many documents related to the FORTUNE BLACK IDOL program are missing, encrypted using ciphers for which no decryption keys remain, or are misfiled. Most documents related to Site 11 fall into that category — perhaps purposefully, given the sensitive nature of the program. Fragmentary logs indicate Site 11 was given the code name TUMBLE HOME. We believe this reflects the extreme environmental conditions encountered there.
Jun 14, '09 6:34 AM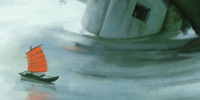 The attached illustration recently turned up in the estate collection of a little known 20th century American artist. The illustration depicts a small junk-rigged sailboat passing between two sea stacks in a coastal area (possibly Thailand?). We note a distinct similarity between the central structure depicted in the Site 12 illustration titled "Kalopsian Abyss" and the far "sea stack" depicted here.
Both objects feature a ring structure which surrounds — but is disconnected from — a cylindrical object of approximately half the ring's diameter. The TABLET RUBY DOOR program identified anomalous devices with this topology as "Gated Key" devices and recommends their immediate quarantine or demolition when discovered.
( Note: I returned to the speed painting of "The Gated Key" today to produce this larger, revised illustration. This took about 6 hours to complete. )